See more information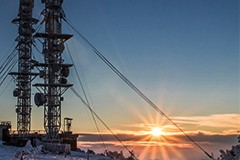 Whether it be miniature ceramic insulation conductor wire for spacecraft thrusters, traction cables for anti-helicopter protection at prisons or cables for submersible pumps, the OMERIN Group offers its customers its expertise and total control over the cable manufacturing processes to find solutions for even the most specialised applications. Our design offices are made up of engineers specialised in chemistry of materials, metallurgy, plastics, micro-mechanics, electromagnetic compatibility, data transmission and signals to name but a few, which enables them to quickly find the perfect solution to meet your needs.
Cables and braided sleevings
Downloads
Special Applications
A question, an information?
Contact our team
Contact us