See more information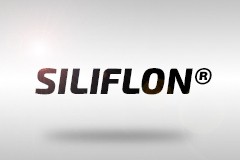 The OMERIN Group is recognised around the world as an expert in the manufacturing of fluoropolymer-insulated wires and cables with ETFE, FEP, MFA, PFA and PTFE. These materials have exceptional properties: excellent resistance to abrasion and chemical aggression, and capable of withstanding temperatures from -190°C (cryogenics) to +260°C, extrusion and taping with low thicknesses. Our SILIFLON® high-temperature wires and cables are designed to withstand extreme conditions in cutting-edge sectors such as Aeronautics, Automobile, Defence, Household Appliances, Electronics and other industries. Our products comply with the main electrical wiring standards: UL, CSA, VDE to guarantee excellent reliability and high quality. We also develop extruded tubes made of  PTFE, FEP and PFA.
Cables and braided sleevings
Other solutions from the OMERIN Group
A question, an information?
Contact our team
Contact us