See more information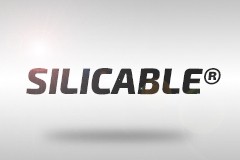 The OMERIN Group is the world's leading manufacturer of silicone elastomer-insulated wires and cables. This material (neutral, inert, extremely flexible) offers exceptional insulation capabilities and good resistance to high temperatures and thermal shocks. Our high-temperature SILICABLE® wires and cables are designed for a vast array of applications in sectors such as: Household Appliances, Electromechanical, Lighting, Railway, Automobile and other industries. Our products comply with the main international standards: UL, CSA, HAR, VDE to guarantee top-notch reliability and quality. We also manufacture high-temperature braided insulated sleevings coated with silicone, tubes, sleevings and extruded silicone profiles, and silicone-insulated woven resistors.
Cables and braided sleevings
Other solutions from the OMERIN Group
A question, an information?
Contact our team
Contact us