See more information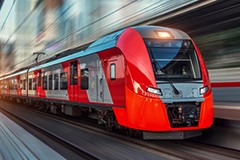 The OMERIN Group is IRIS certified and is a recognised specialist in the Rolling Stock sector. We design and manufacture a wide range of insulated sleevings and cables, braided or extruded, which have been certified to European Rail Industry standards. All our products offer upgraded fire / smoke characteristics in accordance with the requirements of standard  EN 45545-2 to guarantee top-notch safety and reliability. We also develop solutions for the Railway Infrastructures sector: electrical heat tracing systems for railways and traction cables for catenary systems.
Cables and braided sleevings
A question, an information?
Contact our team
Contact us