TEAM SPIRIT, RESPECT, GOING BEYOND PERSONAL LIMITATIONS
It's people that count the most
The OMERIN Group has remained a family-run enterprise since its creation. We place high importance on human values and innovation which have built our reputation. The OMERIN SAS index for professional gender equality is 88/100.
Team spirit, respect for others and exceeding one's limits are the core values of the OMERIN Group. The skills of some blend with the know-how of others, and daily self-assessment by our staff is a key factor in our success The needs of our customers continuously evolve, and it is our priority to unfailingly assist them throughout their development. There is a solution to every problem.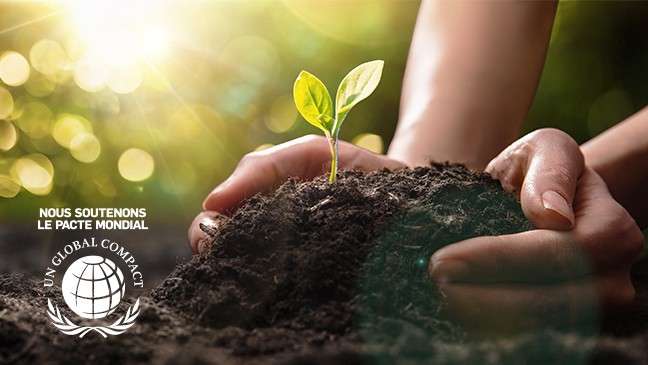 ETHICS
Social and environmental commitments
The OMERIN Group is firmly committed to the concept of the Responsible Company. OMERIN adheres to the United Nations Global Compact to foster virtuous behavior in the areas of human rights, labor, environmental protection and anti-corruption.
SUSTAINABLE DEVELOPMENT
The group is committed to reducing its carbon footprint
The OMERIN Group is in constant development and is keenly aware of the environmental impact of its activities, which is why it has been undertaking an ambitious ecological program over the past few years:
Reduce energy consumption at its industrial parks
Recycle materials
Intensify its eco-design efforts
Use solar power: more than 15,000 m² of photovoltaic panels have already been installed on the roofs of the Group's plants